Welcome to WMJ Kelleher and Associates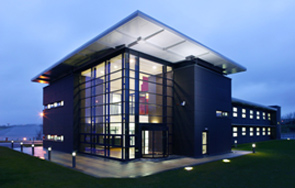 WMJ Kelleher & Associates is a management consulting firm and advisor on strategy and business growth. At WMJ Kelleher & Associates we are privileged to work with clients in assisting them address the challenges facing them in today's competitive environment.

Since we were established in 1995, we take pride in working with our valued clients to develop specific solutions to cater for their individual needs. Our approach ensures that our clients obtain a 'professional management counterbalancing effect' enabling them to achieve a competitive advantage in their particular niche market, and help them build competitive businesses. We do not simply provide our valued clients with the technical, tactical and strategic solutions they require but are the 'shoulder' they can rely on for help and support in both good and challenging times.

As a Registered Practice of Institute of Management Consultants & Advisors of Ireland (IMCA), all assignments undertaken by the practice are completed in accordance with the Institute's Code of Professional Conduct. In the course of any assignment WMJ Kelleher & Associates seeks to develop specific solutions to cater for the individual needs of the client.